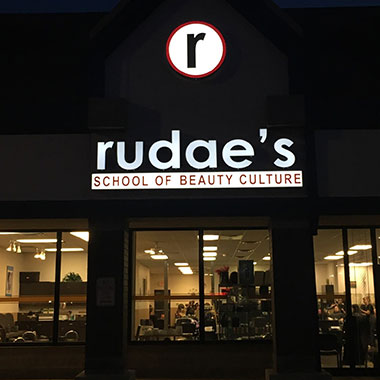 Rudae's School of Beauty Culture, Inc., was established in 1959 in Lafayette, IN. Our Fort Wayne campus was opened in February 1998 and has now become the main campus.
We provide up-to-date courses of instruction that will equip and prepare our students for a successful career in the beauty industry. Our aim is to provide the training needed for each student to realize their full potential as a professional Cosmetologist, Manicurist or Aesthetican.
In accordance with federal regulations, Rudae's School of Beauty Culture is required to provide a copy of our policies on Drugs & Alcohol, Campus Crime, and Ferpa. Please click on school catalog for these policies. Today there is a dramatic shortage of hairstylists, estheticians, manicurists, and salon professionals, offering a very unique opportunity with "ZERO UNEMPLOYMENT."
In the late '90s, the average base income per full-time employee was estimated to be about $32,000. The average for salon employees was $16.92 per hour. The average for all salon professionals was $18.54 per hour while salon owners averaged $22.03 per hour.
Admission & Graduation Requirements
Please see catalog.
Rudae's School of Beauty Culture, Inc. admits, as students, all persons who are above the age of compulsory high school attendance and have received either a high school diploma or G.E.D. equivalency prior to enrollment.
Upon graduation, the students will receive a diploma to show that they have completed the course for which they enrolled. This diploma will be signed and dated by the school administration and will have the student's name and date of graduation affixed.
Holidays: New Year's Day ~ Christmas Day ~ Fourth of July ~ Labor Day ~ Thanksgiving ~ Memorial Day
Notification of Unexpected Closure:
In the event of an unexpected closure, the students will be notified by TV broadcast on Channel 33, Indiana News Center.
University Facility
Our school is located conveniently at 5317 Coldwater Road, (in the Coldwater Crossing Plaza), Fort Wayne, IN 46825. The facility has over 7,000 square feet of space with modern, up-to-date equipment and facilities. The school includes large training rooms along with smaller advanced training rooms. We also offer a spacious clinic area for cosmetology and manicuring that accommodates 55 students. The academy provides free on-site parking.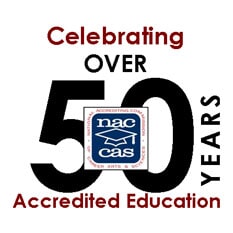 Licenses, Accreditation & Membership
Licensed By:
Indiana Professional Licensing Agency
402 West Washington Street, Room W072, Indianapolis, IN 46204-2298
Accredited By:
National Accrediting Commission of Career Arts And Science
3105 Colvin St., Alexandria, VA 22314
http://www.naccas.org
Memberships:
Rudae's School of Beauty Culture, Inc. is a member of the Indiana Cosmetology Educator's Association and also has an affiliation with the Indiana Cosmetology Association. Rudae's is also a member of the American Association of Cosmetology Schools.